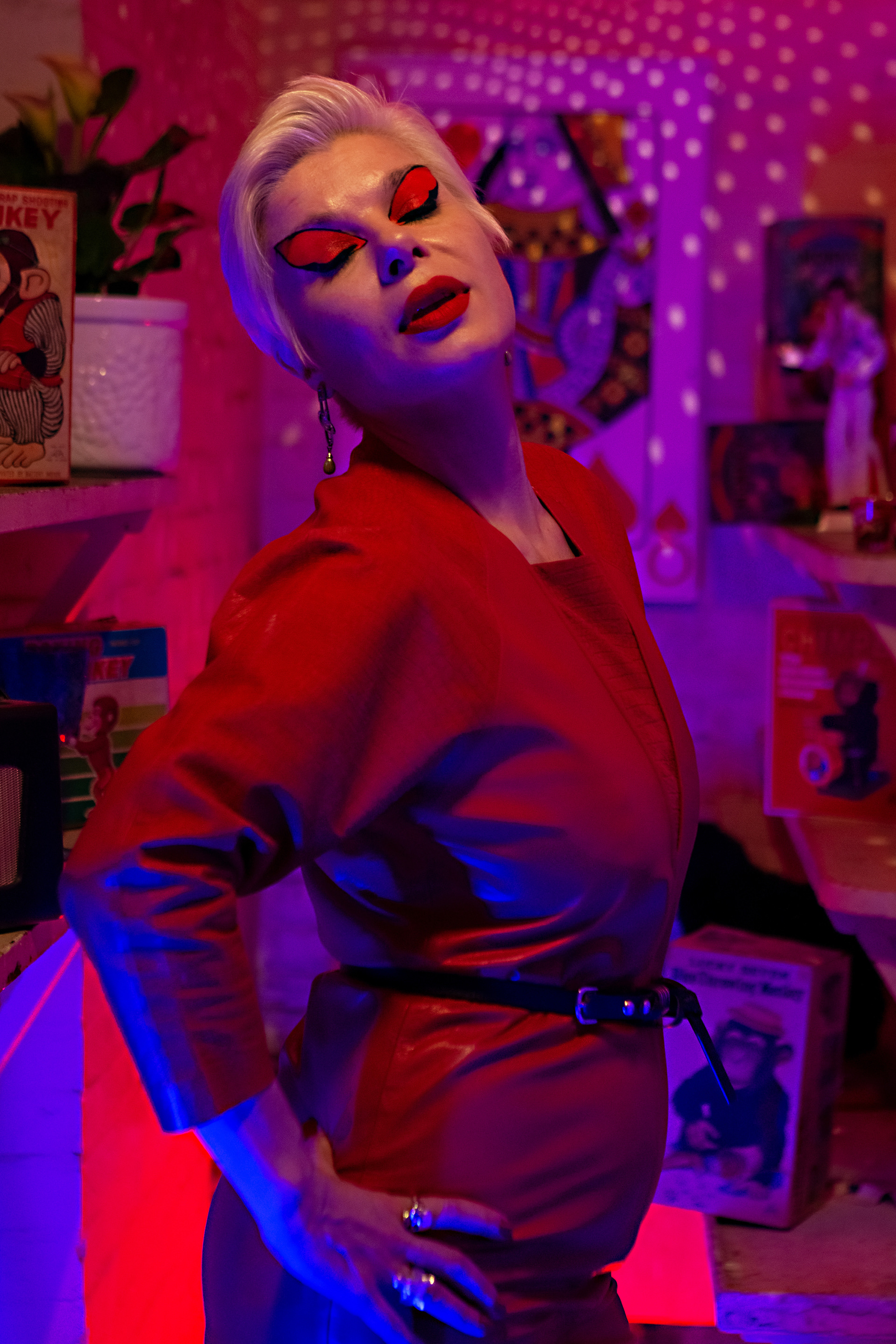 Where Did All The Rebels Go is a short documentary of a woman, Donna, who in her late 40's ends an abusive marriage after twenty-seven years, is signed off work due to financial and emotional stressors of divorce, is dealing with illness in her family, and finds herself living as a property guardian in an abandoned Catholic Primary School in Central London. Her current lifestyle is a far cry from her five-bedroom marital home and corporate job, yet she's never felt more alive in her own skin. 
This layered story is about the power of connection, universal themes of hardship, and is a reclamation of self-worth and personal identity. Donna shares how Punk and Rock music, fashion and art, became the tools she uses to navigate her new life and new found freedom. 
Each photograph in this series is deeply nuanced with Donnas personal story, influences, and self reflections. The stylistic Punk references allow Donna to visually connect to her formative years as we dive deeper into her story. In this series, the abandoned Catholic Primary School acts as a second character, it's long desolate hallways and secret hiding places provide a juxtaposed theme in contrast to Donna's enigmatic and vibrant rock'n'roll character.  
CREATIVE
Production Designer: Annabel Shingler
Art Director: Annabel Shingler
PRODUCTION
Director: Anna Jurek
Producer: Anna Jurek
Director of Photography: Edward Massey
Photographer: Eleni Parousi